This download is a good example of how a good picture of the custom content in-game can make the difference between me passing on the content and me downloading the content.

While I love bright colors and I love wall art in my game, I probably wouldn't have grabbed this download if I hadn't seen it used.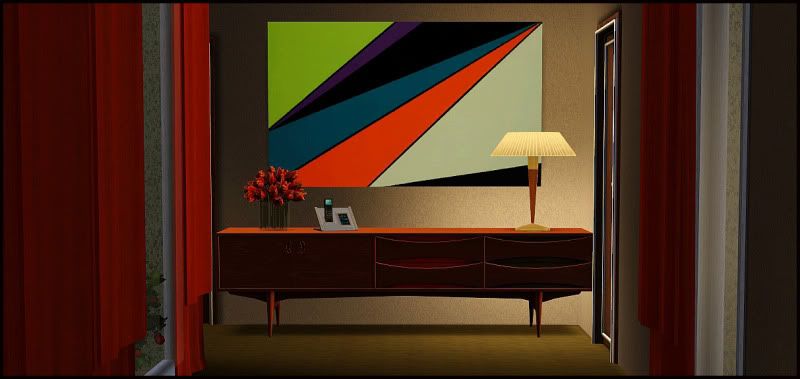 If you're wanting pretty colors and a modern style, download these ten free Sims 3 Color Madness Modern Paintings from Rubika.