One of the things that makes a Sim's house look more realistic is artwork on the walls. Unfortunately, there isn't a lot of good wall art included with the vanilla games.
That's where fabulous custom content comes in.
With 16 pieces of vibrant art, you should have plenty of pieces to liven up any room, not just your Sim's kitchen.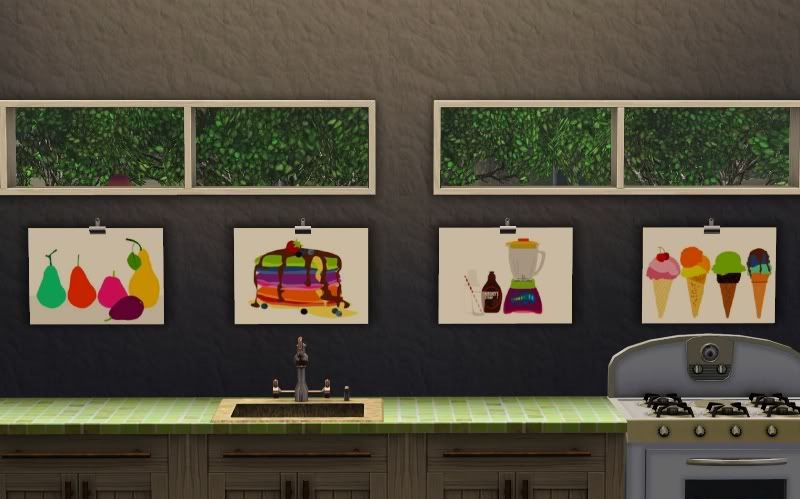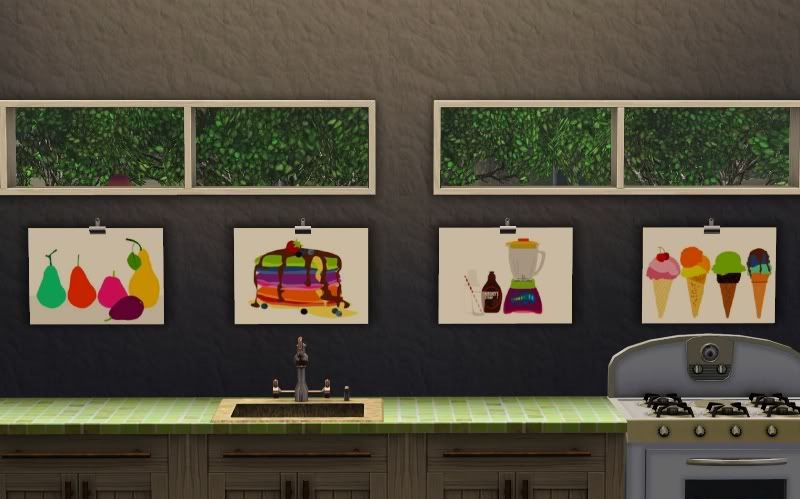 Download this bright kitchen art for Sims 3 from Practically Peachy.