In every kitchen I design, I want a back splash. In just about every dining room, I want the bottom 1/3 of the walls to be wood. And in the bathrooms I love 3/4 of the wall to be subway tile. I'm boring that way.
The problem with these preferences is that EA didn't make it very easy to have what I want if I plan on using base walls.
Solution? Custom content.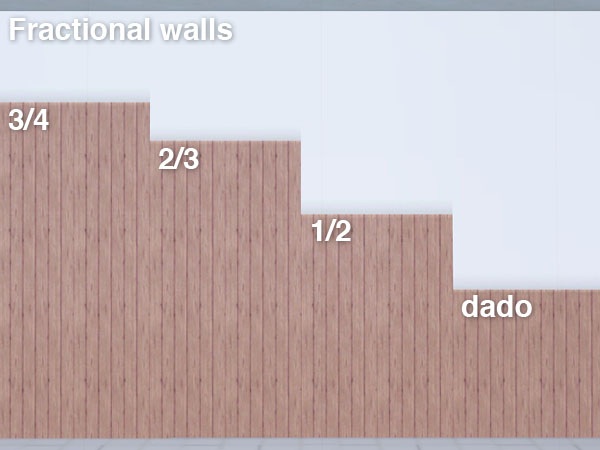 Here's an example of what you can do with this download: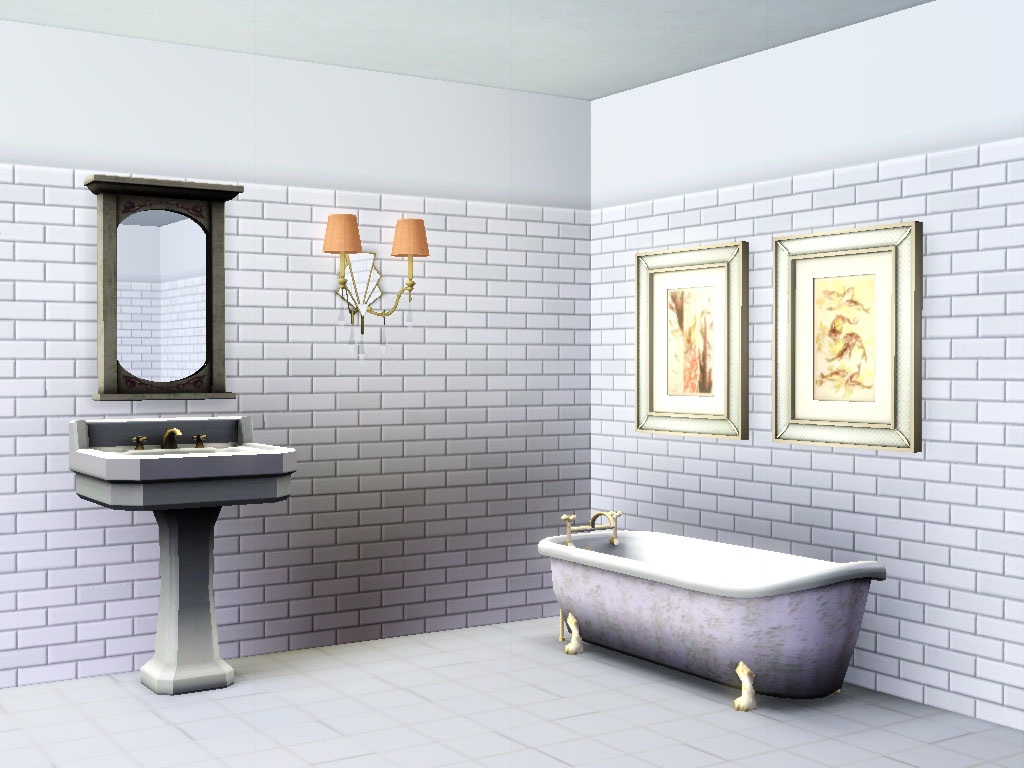 Click here to download alexpilgrim's Fractional Walls from Mod the Sims.